Diet Plans - We've
All Been There!!
All the information you will ever need to choose the right diet plans for your lifestyle...
Most of us have tried to lose weight in one form or another right? Usually with varying levels of success?


Whether it be low fat such as Slimming World or Weight Watchers, low carb diets like the Atkins Diet Plan or the New South Beach Diet or a quick weight loss program such as the cabbage soup or Grapefruit Diet, there are literally hundreds of different companies looking to pull you in to have a go at their 'miracle cure'.


Only one problem though...No single diet is perfect for everyone.
We all have vastly different lifestyles and eating habits and what may work for one person may have little noticable effect on someone else.
It's because of this that many people find themselves jumping from one diet to another trying to get fast results and spending fortunes in the process.That's why it's so important that you pick a program that is right for your individual needs.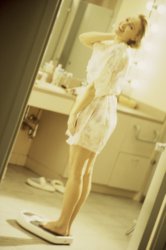 Do you have a hectic lifestyle with no time to exercise?....Do you have a job that means you are always eating on the run?....Do you have treats in the house for the kids that lead to you snacking regularly?....Are you a fussy eater, vegetarian, diabetic, or allergic to certain types of food?


Whatever your situation, there is a diet out there that will be the perfect fit and we are here to help.


Diet reviews are our speciality and on this site you can quickly navigate some of the most popular plans on the market and be fully aware of what you will be getting into if you do decide to sign up.


We also take an in-depth look into the world of dieting and explore some of the tips and tricks that can keep you motivated and on the path to your target weight.


Simply click on one of the categories on the left of this page to get started or check out one of the the newest articles on the site by going to the Diet Plans Blog....