Homemade Weight Loss Smoothies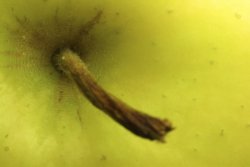 Homemade weight loss smoothies can prove to be an excellent method of dieting that is both fun and refreshing at the same time.


They are suitable for people in all circumstances, whether it is a new mother aiming to lose baby weight; someone looking to slim down by taking low calorie drinks in place of a meal; or anyone that is looking for a healthier alternative to packaged soft drinks.


Smoothies are typically formed from a dairy base which is normally ice cream. However, this is likely to play havoc with anyone on a diet! Homemade weight loss smoothies are better made from a low or non-fat yoghurt if you require a dairy base, or even orange juice if you prefer a fruit base.


Almost anything can then be added in the form of appealing, colourful and tasty fruits, such as strawberries and blueberries. Add ice into the mix to chill, and blend away!


Homemade weight loss smoothies have many health benefits besides the fact that the lower number of calories can play a helpful part in a calorie controlled diet. They are packed with natural vitamins and anti-oxidants, help keep the immune system at its best, and smoothies have even been shown to increase the metabolism slightly. Due to this, they can play an excellent role in detox diets , more of which can be read about on this website.


Of course, the benefits of creating your own homemade weight loss smoothies extend far beyond those which play a part in your dieting regime.


For starters, making your own low calorie smoothies as opposed to buying them is a lot cheaper, and that is all important in this day and age! In addition, the environment is harmed less as there is minimal packaging to be recycled, and if you buy the ingredients from your local market, you will be helping a small business. All that in one drink!


Anyone that has kids will find it an excellent way to introduce them into the kitchen, and by preparing and making healthy foods such as homemade smoothies, they may be set on a more healthy path through life.


Another benefit, is that during the ten minutes or so that it takes to make the drink, it will either give you a chance to mentally prepare for work (if making it in the morning), or give you a chance to wind down from work (if making it in the evening). We are sometimes so busy rushing from one place to another, that we rarely have time to quietly adjust from one setting to another.


There are dozens of homemade weight loss smoothie recipes available to try, with more being created everyday by people just like you. If you come up with a recipe that you think other people might be interested in, get in touch and let us know and we will aim to publish all the best recipes we receive on our smoothies page!
---
Return to Fast Weight Loss Tips Homepage

Return to Diet Plans Homepage